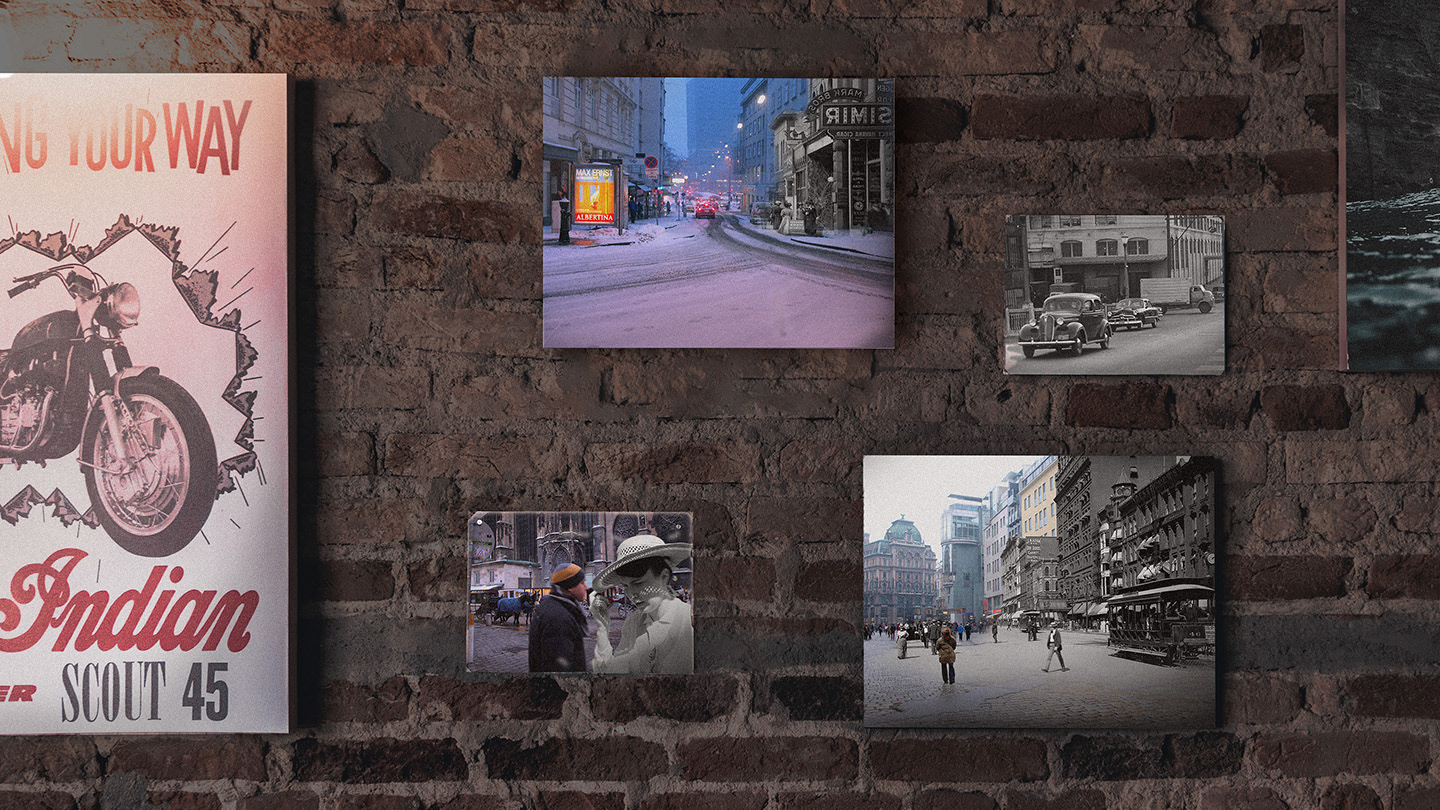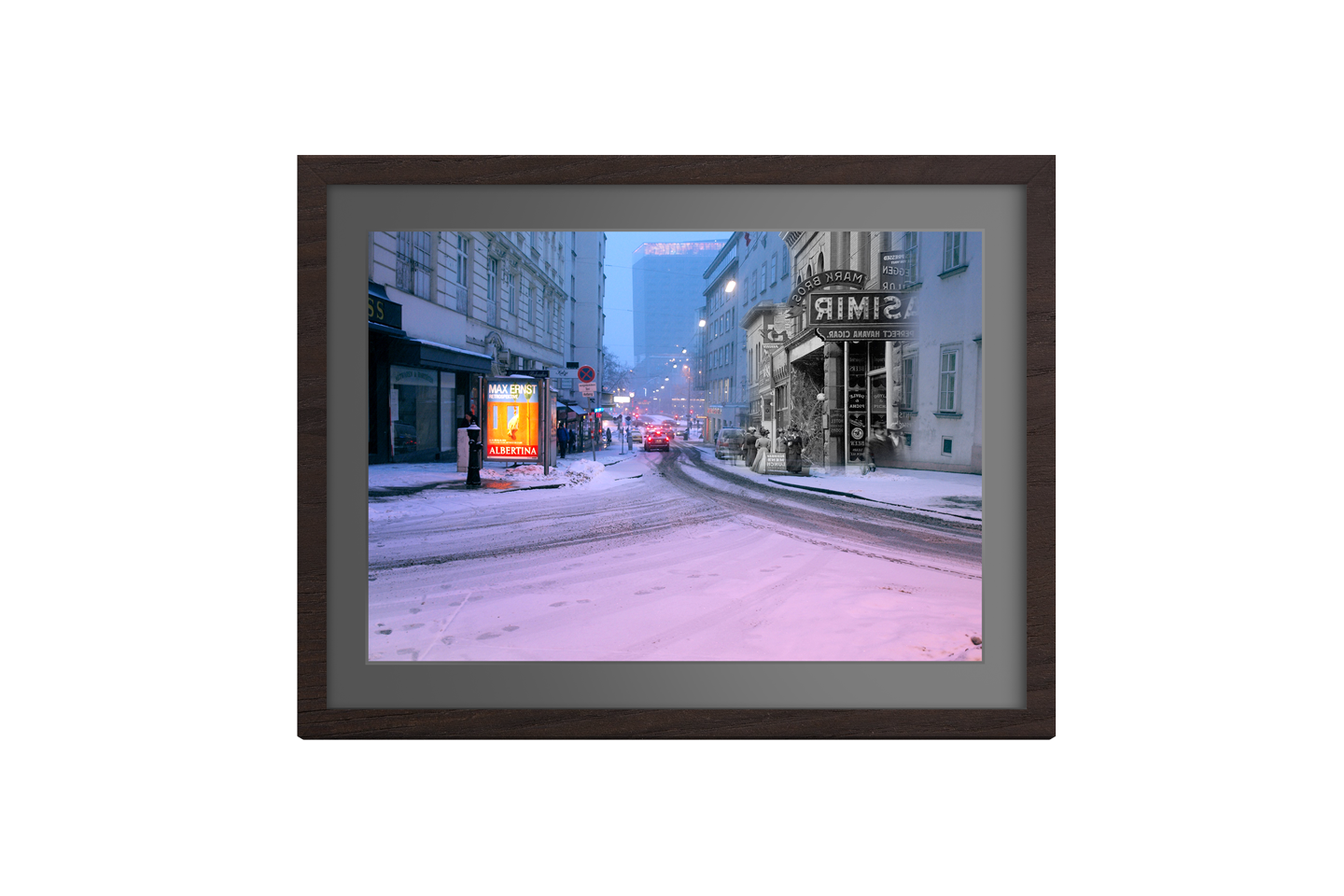 The idea behind my collection is the way the time change through the years that pass, but there's some places that still look the same as nothing has change. Especially there in Vienna the atmosphere of something old was always there, at least that what I get in this city. Vienna is the capital and largest city of Austria, with a population of about two million, and its cultural, economic, and political center.
While I was walking around images was flooding from every little corner of the city, the taste you can get form this is unbelievable that so multicultural layers of the city with the rich architecture in every little place it was the greatest inspiration I could get to make this. Though the idea comes when I actually saw the images on my screen. Was all the old feeling there with so much impact which the idea to mix them with old images come so naturally. Without any aim to do something fascinating it was just what the images need, old pieces that were missing.
The time as meaning is something multidimensional, everyone understands it and live with that in a different way each. Time could be something very fast and something very slow at the same time, it absolutely has to do with how we feel each moment. It is not object is not really existing but is so powerful, it is setting down our life and how we order things. Though the time travel it choose as title of this images as it explains perfectly how I felt when I was there and my aim now is with this project to create a new perspective of how we see the world of today comparing the photographs of the past and the present. You will see this contemporary city of Europe mixed with old or old-looking images in unique and contemporary compositions. In this project, I only have used numerous pictures that have been merged together digitally to create a comparison.